City of Games June update: I'm finally home!
As you read this, I'll be in the halls at UK Games Expo setting up my booth for when the doors open tomorrow. How I have missed being at shows and can not wait to see some of you tomorrow! You'll find me just past the main entrance to hall 1 at stand 1-724.
The best part is, when I pack up the booth and travel home next week, I'll be heading straight to the airport as I've been able to book last minute flights to Origins. While I won't have a booth at Origins, I will be there for the full 5 days and look forward to meeting more of you there and perhaps playing some games together.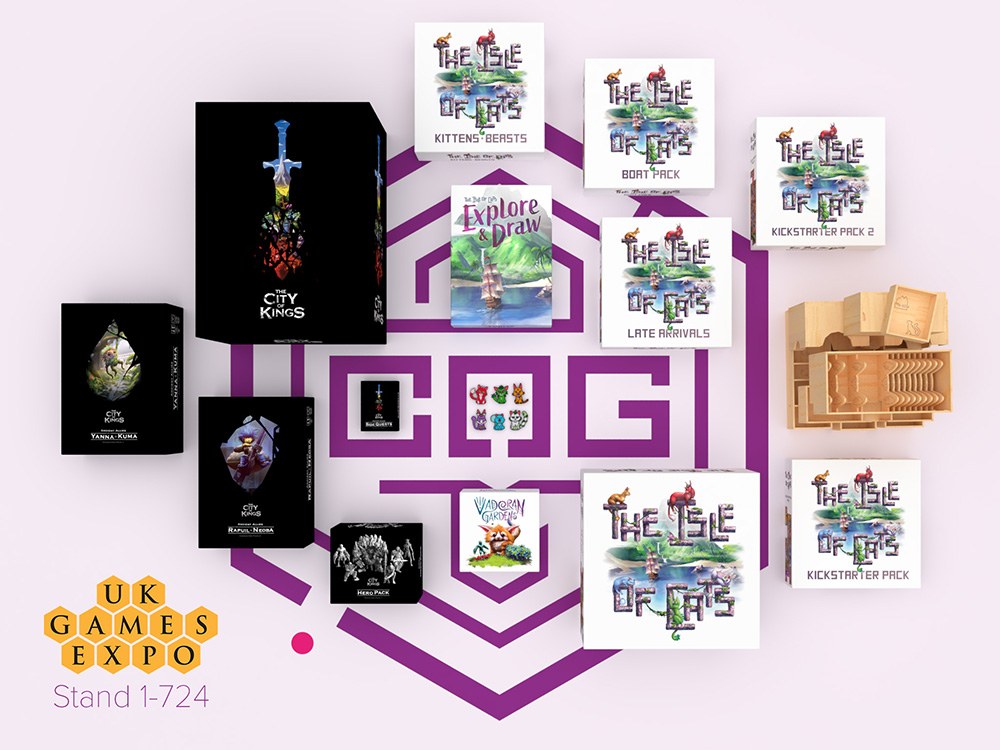 Please don't be afraid to say hello, I am at these shows to have fun and get to meet people.
Publisher lessons
This month in publisher lessons I discussed the following topics:
An update on Frank
Throughout May I spent a lot of time planning for UKGE, finalising samples for Project Smoke (they look so good!), and I even managed to play some board games. I really enjoyed trying out First Rat which was very different to what I expected but fun nonetheless!
Until next time
For the past few years I've always worked on the basis of announcing games 3-weeks ahead of launching the Kickstarter but I'm thinking this time around I may be trying something a little different.
I'm still putting plans in place but perhaps next month I'll have something ready to share.
Receive monthly updates by email
If you would like to receive monthly updates from The City of Games by email you can join the newsletter here.
Frank West
Frank West is a gamer and designer based in Bristol, UK. He published his first board game, The City of Kings, in 2018 and now works on other games and organising events in the local area. His goal? To design and publish games focusing on immersive themes, fun mechanics and beautiful components. If you have any questions or would just like a chat, feel free to get in touch at any time!