City of Games July update: The box is back
I can't believe we are already half way through the year and the countdown to Christmas has begun (it's not too early right?)!
It has been a bit of a challenging month over here, unfortunately I got fairly ill just as UK Games Expo started and had to cancel my trip to Origins. I'm sorry to those who were hoping to say hello and I hope we get to cross paths again at future shows. I spent nearly 3 weeks in bed (don't worry, it wasn't anything serious) but I'm happy to say I'm back on my feet now and back to full health!
I'm feeling very confident I'll be at Gen Con in a few weeks and maybe I'll see you there.
Product updates
I am happy to say both the Big '2-minute' Box and Kickstarter Pack 2 for The Isle of Cats are now available to pre-order. I expect these to start shipping out in August and will do what I can to keep them in stock for the forseeable future.
There are also a couple of Anti-Knock sheets available for The City of Kings. These were found during a recent stock check which is why they've become available again.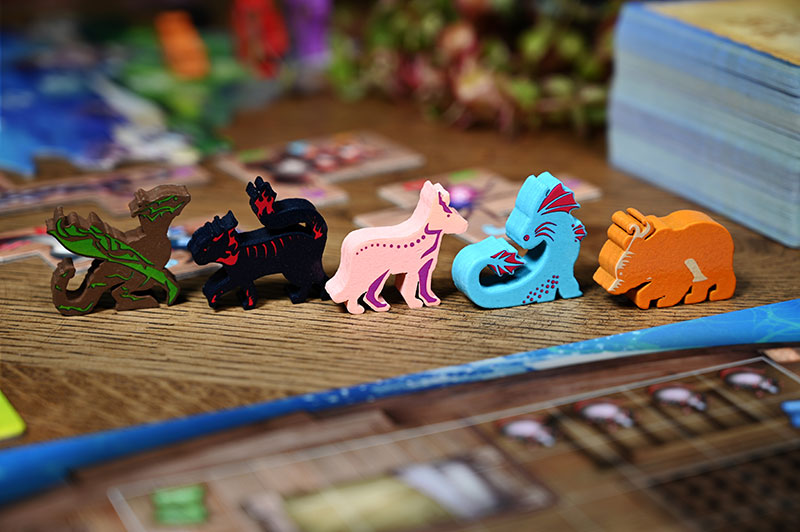 Publisher lessons
This month in publisher lessons I discussed the following topics:
An update on Frank
I'm fortunate enough to be sitting on a beach in the sun while writing this newsletter and enjoying a small holiday with Sara. It's nice to get away from things but I can't help looking at the trees, sand, grass, and water and thinking of The Isle of Cats. Sara may be reading a book but I'm secretly hoping a Blue Hissnipper will come over and say hi!
Until next time
I've decided with Project Smoke to try something a little different and will be releasing some details later this month. While normally I make an announcement and then reveal all the details shortly afterwards, this time the process will be spread over a longer period.
It's going to be an experiment for all of us and I wont say much else just yet, just keep your eyes open later this month!
Receive monthly updates by email
If you would like to receive monthly updates from The City of Games by email you can join the newsletter here.
Frank West
Frank West is a gamer and designer based in Bristol, UK. He published his first board game, The City of Kings, in 2018 and now works on other games and organising events in the local area. His goal? To design and publish games focusing on immersive themes, fun mechanics and beautiful components. If you have any questions or would just like a chat, feel free to get in touch at any time!