Case study: League of the Lexicon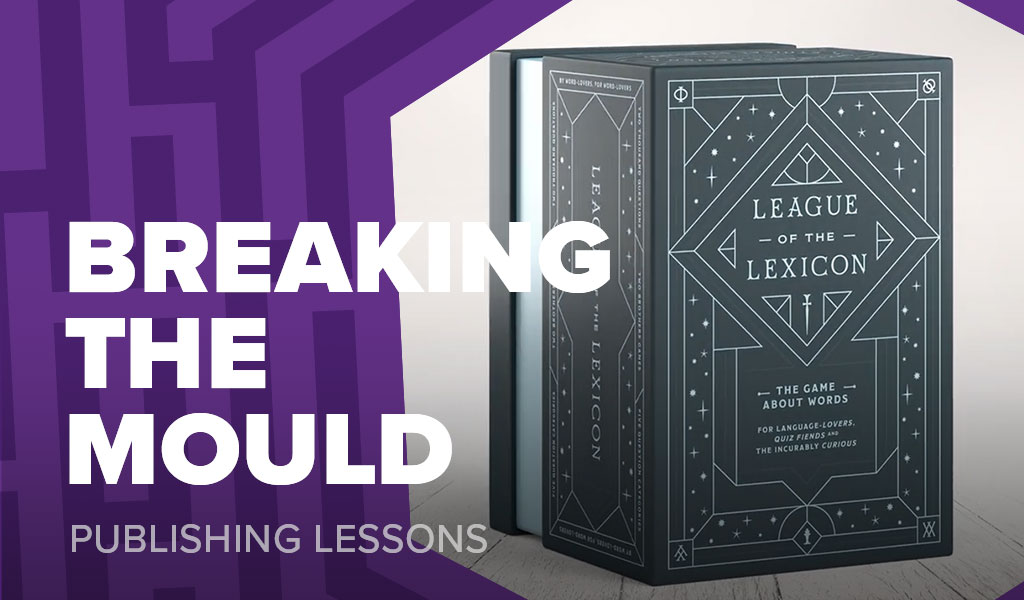 Late last year I received an email from Joshua, the founder of Two Brothers Games. They were looking for some advice and I was happy to help, we had a brief chat and life went on. Over time there was the odd follow up question to the matter at hand but our interactions were very limited and focused around one point.
Then, a few months ago Joshua asked me about running a Kickstarter. He had a game that he had been working on for a while and was trying to work out if it would be possible to launch it on Kickstarter within just a few months. The reasons for the short timeline aren't important for this article, but they made sense from the discussions we had.
Joshua had launched 1 Kickstarter previously which funded raising £4,321 from 102 backers. Meaning he knew how things worked and had some experience, but this new game had far more ambitious goals.
I'm always honest and upfront when chatting to people about campaigns and I remember saying I felt the timeline was too short. Perhaps he could get the page together and finalise all his numbers, but building a following and getting third party videos in time seemed impossible.
The campaign
Despite the warnings Joshua proceeded, he decided to launch without review videos (something I wouldn't recommend) and despite only having 102 backers on his last campaign he was confident he would get the backing.
The campaign page itself ticks a lot of the usual boxes and is well designed, but where it differs is the quotes.
Rather than having familiar board game names talking about how good the game is, Joshua has well known people from the market his game is targeting.
Stephen Fry describes the game as "a Logophile's Dream.. It's a Triumph", the list goes on with Susie Dent, Lynne Truss, and David Crystal. All big names in the world of written English.
Joshua has then also invited countless individuals with various levels of fame to contribute towards the game. I've seen many games have famous board game content creators contribute, but this project is doing it from a very different angle.
The result
With 46 hours left, the project currently sits on £305,000 and just over 4,500 backers, making it a huge success and I couldn't be happier for Joshua.
Watching the project has been a joy as it shows that despite all the trends and standards, it is possible to do things differently.
With most projects I would expect to see about 1/3 of the money raised in the first 3 days, another 1/3 in the last 2 days and the remaining 1/3 over the rest of the time. With this project it's been near continual growth and I can only imagine having countless influencers who aren't as familiar with Kickstarter as board game content creators are, helps with keeping the game in front of people who wouldn't otherwise see it.

I think this is also a good lesson that tackling a specific subject with a game, connecting yourself with that subjects community, and focusing on audiences outside of the typical board game marketplace can be incredibly effective, if you can do it right.
Frank West
Frank West is a gamer and designer based in Bristol, UK. He published his first board game, The City of Kings, in 2018 and now works on other games and organising events in the local area. His goal? To design and publish games focusing on immersive themes, fun mechanics and beautiful components. If you have any questions or would just like a chat, feel free to get in touch at any time!