When we first started working on the box for The City of Kings we wanted to create a piece of art, something you would be proud to have on your shelf and today we are pleased to be releasing the final artwork!
---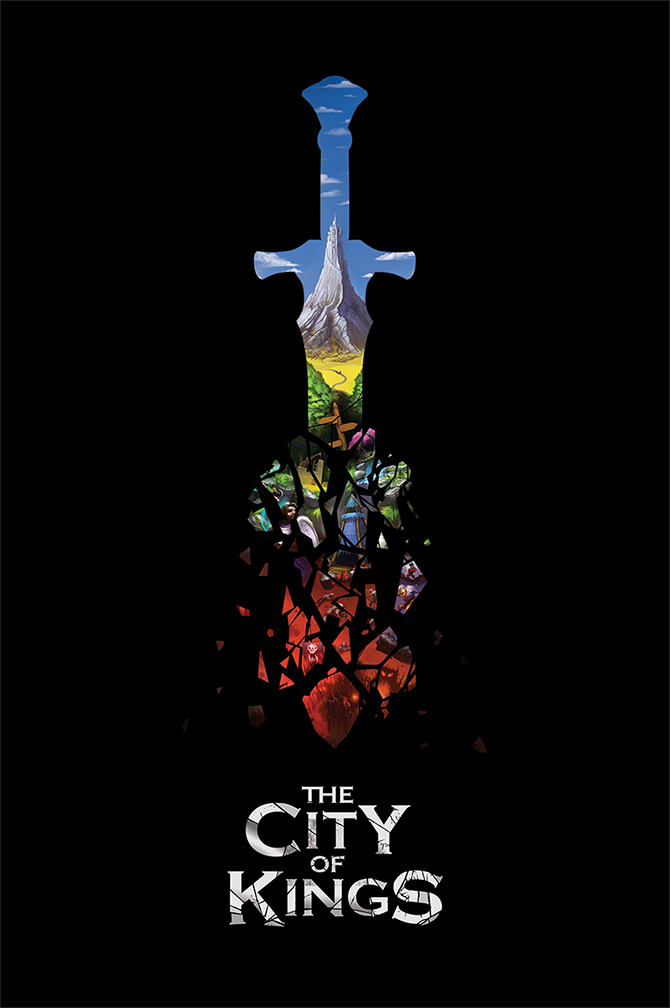 ---
To give you an idea of how the final box might look, we have created a 3D render.
---
---
From a distance, you will see the outline of a shattered sword, fading through the colours of the world, as you get closer you'll start to pick out different features. There are over 20 tiles, characters and other points of interest represented within the image including all 6 of our heroes, will you find them all?
Frank West
Frank West is a gamer and designer based in Bristol, UK. He published his first board game, The City of Kings, in 2018 and now works on other games and organising events in the local area. His goal? To design and publish games focusing on immersive themes, fun mechanics and beautiful components. If you have any questions or would just like a chat, feel free to get in touch at any time!