Our Pokémon Go 100 lure adventure is over and what a crazy week it was.
I remember thinking to myself this could be a great opportunity to bring people together to play a game, to make friends and to raise awareness of the positive side of gaming.
We love playing games and everyone here has made countless friends over the years because of it. The reason we are making The City of Kings a cooperative adventure game is because of this love for playing games together and our desire to give people great memories with their friends.
---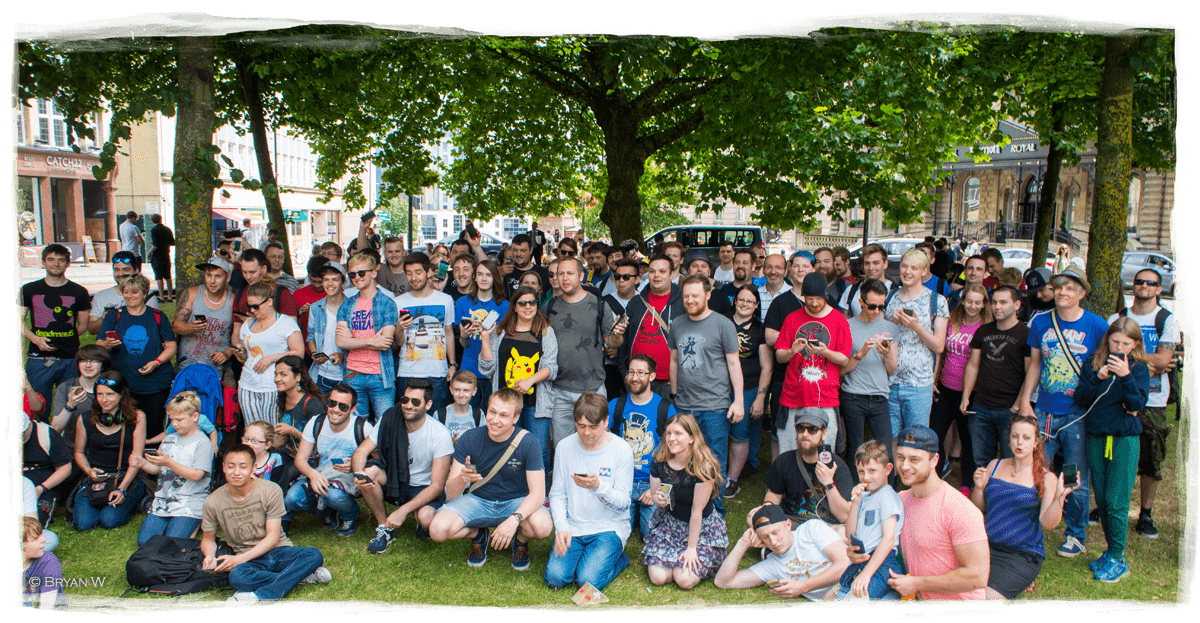 ---
THE EVENT
The idea was simple, let's create a walkable route through Bristol which was safe, had a variety of good places to stop and then invite people to join us to hunt Pokémon. People could come and go at any point and we carefully scheduled the walk to be at different locations at set times.
We planned to place lures (items to attract catchable Pokemon at a chosen location) along the entire path, we made sure the walk was downhill, that there were optional buses and opened up the event to everyone.
---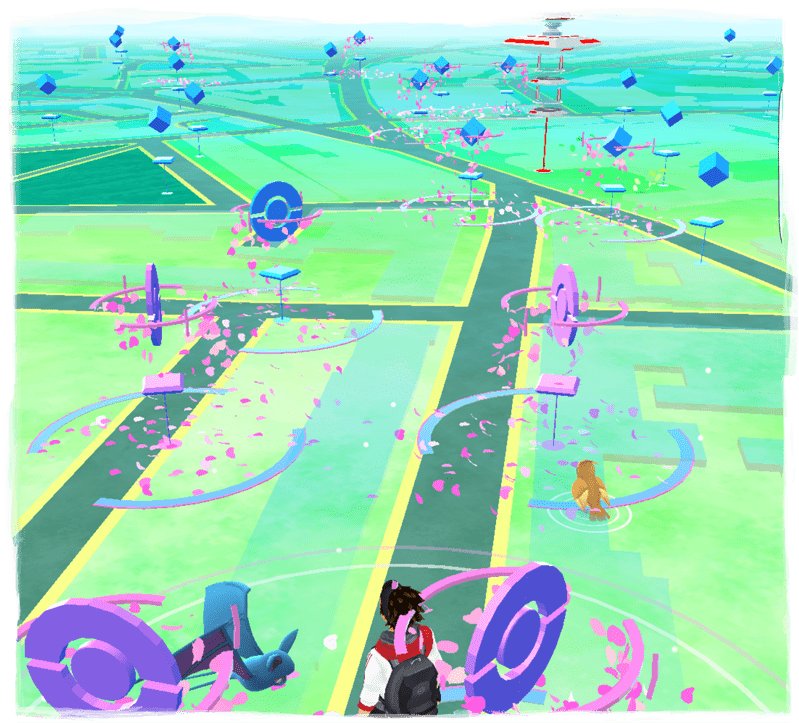 ---
We had hoped for a good response but never imagined how quickly the word would spread.
The event page reached 40,000 people.
655 people registered interest in going.
250 – 300 people (and 3 dogs) turned up on the day.
We were interviewed about the event by Ujima radio, BBC Bristol radio, ITV News Westcountry, Bristol 24/7 and the Bristol Post.
The youngest attendee was under 5 and the oldest was over 50.
We had people from Spain, Portugal, China, Thailand and Brazil join us, and that's just the countries we know about.
THE DAY
The sun was shining, the servers were running and people started to turn up – A lot of people!
---
---
At 11:00 we announced the start of the event and introduced ourselves to everyone who had arrived. ITV News recorded the beginning of the day as players started to gather and we set off on our adventure.
Watch the ITV News video (external link)
The entire event ran smoothly and we had no incidents, an impressive feat considering we guided over 200 people 4km through the centre of a major city.
THE JOURNEY
---
---
---
---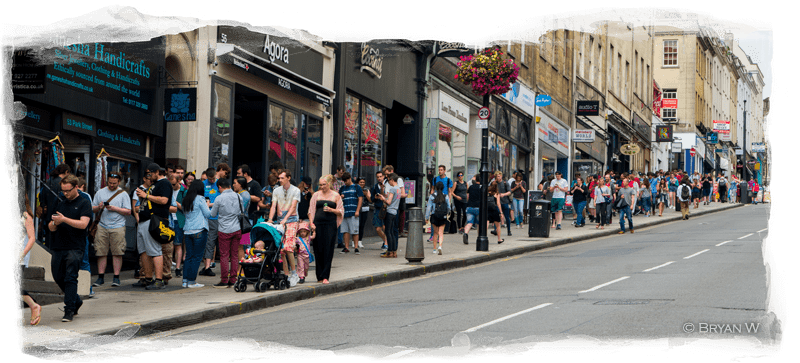 ---
---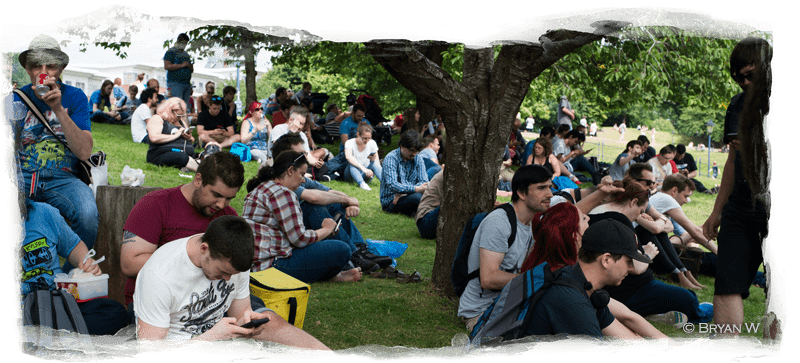 ---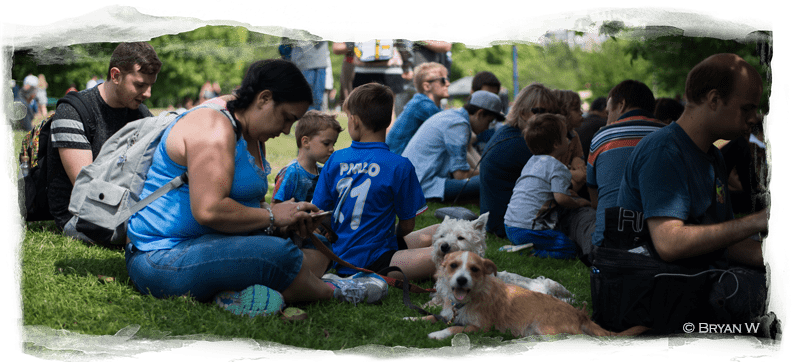 ---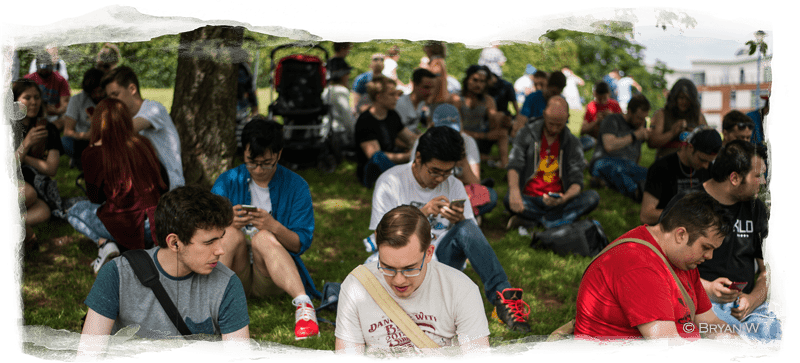 ---
We arrived at our final location and thanked everyone for coming, we planned to stay for several more hours but in a relaxed way leaving people to play and socialise as they wished.
---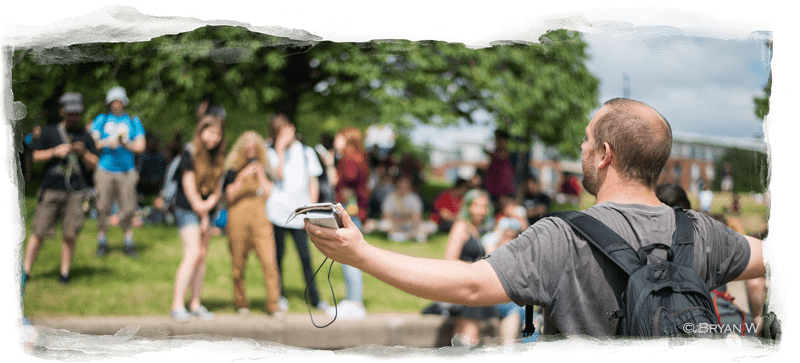 ---
THOUGHTS
The day was full of great moments and we made a lot of friends. One young lady approached us at the end and explained that she suffered from social anxiety and never goes out but felt that this event would be a good way to interact. She joined us for the entire day, met new people and had a great time – This is what community gaming does.
It brings people together in a safe and fun way, it gives people common ground to build conversation whilst giving the freedom to be yourself.
The news coverage of the event was great across the board, thousands of people heard about what we were doing and saw the good side of gaming.
We got hundreds of people to walk together across a city, to make friends, explore the world and all whilst playing a game.
We are very proud of what was achieved and would like to thank everyone who was involved. We certainly plan to organise more events in the future to encourage community gaming and look forward to our next adventure.
We'd like to give a special thanks to Bryan Wong for the amazing photos he took throughout the day and Pokemon Go Bristol and Bath for their support.
Frank West
Frank West is a gamer and designer based in Bristol, UK. He published his first board game, The City of Kings, in 2018 and now works on other games and organising events in the local area. His goal? To design and publish games focusing on immersive themes, fun mechanics and beautiful components. If you have any questions or would just like a chat, feel free to get in touch at any time!