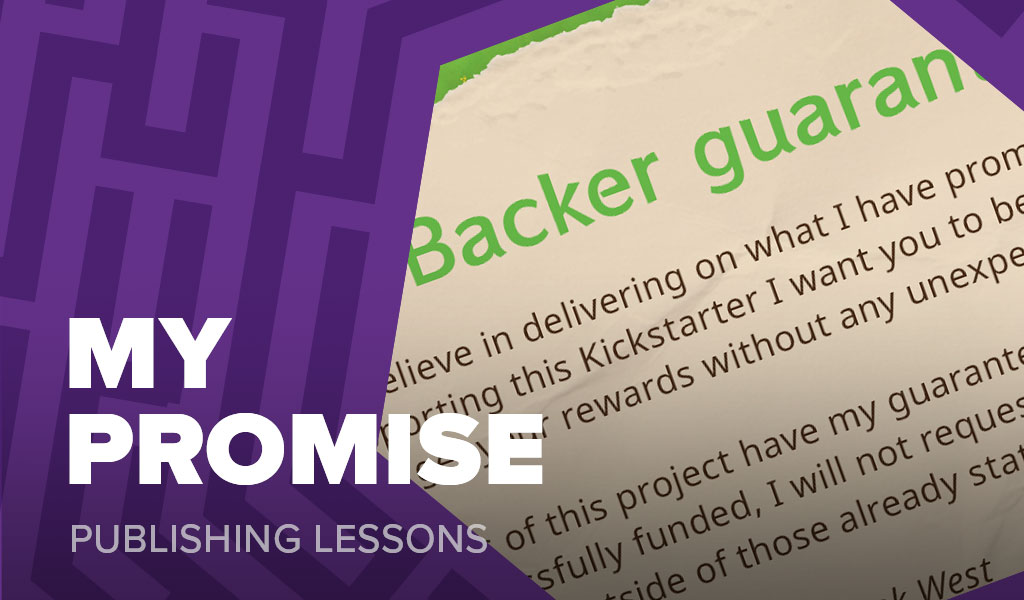 In recent times crowdfunding has become too risky for some people to use as a few projects have started requesting more money prior to fulfilment.
It typically goes like this:
You pledge $80 on a brand-new game, pay an additional $30 for shipping, and wait around a year for it to arrive. Then, just when you are expecting it at your door you get an email asking for another $25 as something has gone wrong, and you're now left with a dilemma.
Do I spend another $25 to get the thing I already paid $110 for and have waited on for a long time, or do I say no and hope I get a refund. The decision is made worse as in most cases the refund is for a lower amount than you originally paid, it is a no-win situation.
This can occur when there are major unexpected changes to prices or when a company has just gotten their numbers wrong.
My guarantee
I have full confidence in my processes, believe in my numbers, and most importantly want my backers to know that I will deliver upon my promises. The process of backing a game on Kickstarter should be a joyful one and to that end I've decided to put a guarantee on my upcoming Kickstarter.
I believe in providing the best experience possible for my community and to me a part of that means taking ownership of the risks associated with a project. Afterall, it's thanks to my community that I get to make games and I will never forget that.
I look forward to discussing more thoughts on this in the future.
Frank West
Frank West is a gamer and designer based in Bristol, UK. He published his first board game, The City of Kings, in 2018 and now works on other games and organising events in the local area. His goal? To design and publish games focusing on immersive themes, fun mechanics and beautiful components. If you have any questions or would just like a chat, feel free to get in touch at any time!