My backer guarantee for Race to the Raft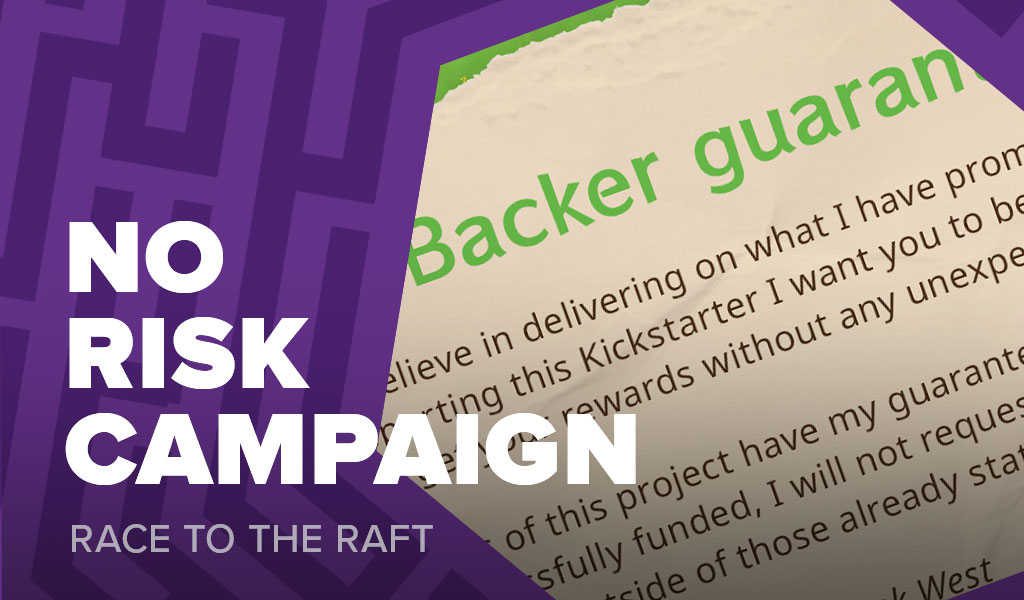 Over recent years crowdfunding has changed a great deal and we've seen more and more risk moving from the creators to the backers. I want to pull that back and give you confidence in what we are both agreeing to when you support my campaigns.
As a first move towards achieving this, with my upcoming Kickstarter for Race to the Raft I'll be putting forward a backer guarantee.
If you would like to learn more about why I am doing this I discussed it in my latest blog article.
Frank West
Frank West is a gamer and designer based in Bristol, UK. He published his first board game, The City of Kings, in 2018 and now works on other games and organising events in the local area. His goal? To design and publish games focusing on immersive themes, fun mechanics and beautiful components. If you have any questions or would just like a chat, feel free to get in touch at any time!