Here in the UK the countryside is starting to come back to life and our days are getting longer, I can't wait for the trees to be filled with leaves again!
I don't suppose you are heading to Dice Tower West next week? I'm going to be in attendance and hope I get a chance to meet some of you and play some games together. It will be the first convention I attend this year and I'm really looking forward to getting back to the US and playing something new.
Race to the Raft
On April 3rd I will be closing the pledge manager for Race to the Raft, meaning this is your last opportunity to pre-order the game at Kickstarter prices.
You can pre-order Race to the Raft here.
From April onwards, Race to the Raft will be moved to my online stores and sold at full price. Any orders placed on the store will also be shipped after the Kickstarter fulfilment takes place.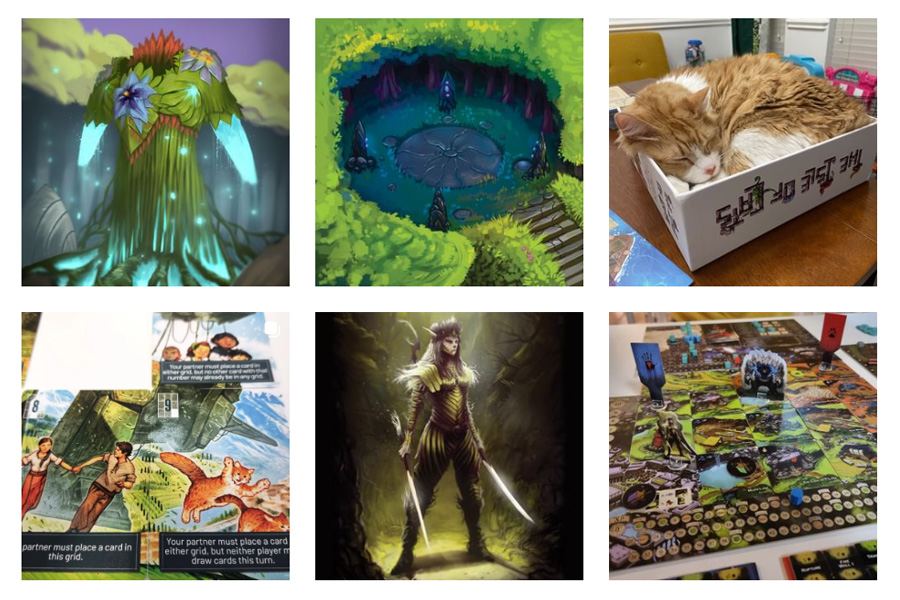 Instagram
Over the last couple of weeks I have relaunched my Instagram account with a new purpose, I will be sharing thoughts on games I've been playing, your photos of the Isle of Cats, and diving into the City of Kings universe.
I have hundreds of images to share, some new, some old, and countless stories to tell. Each week I'll be sharing these images and telling the stories behind them, if you've ever wanted to learn more about the universe then this is a great opportunity to do so!
Publisher lessons
This month in publisher lessons I discussed the following topics:
An update on Frank
Apparently, on Saturday I am having a skiing lesson which is going to be an experience to say the least. It's something I've wanted to do for a long time but as someone who's never used rollerblades, skateboards, or any foot related movement devices before I am a little concerned… Do you have any advice for me?!
Until next time
I'll be travelling to Dice Tower West in a few days and spending a while over in the US, and when I return I hope to receive the final samples for Race to the Raft before we move into full production.
I've never been so excited about a game and really can't wait to get it out into the world later this year!
Receive monthly updates by email
If you would like to receive monthly updates from The City of Games by email you can join the newsletter here.
Frank West
Frank West is a gamer and designer based in Bristol, UK. He published his first board game, The City of Kings, in 2018 and now works on other games and organising events in the local area. His goal? To design and publish games focusing on immersive themes, fun mechanics and beautiful components. If you have any questions or would just like a chat, feel free to get in touch at any time!