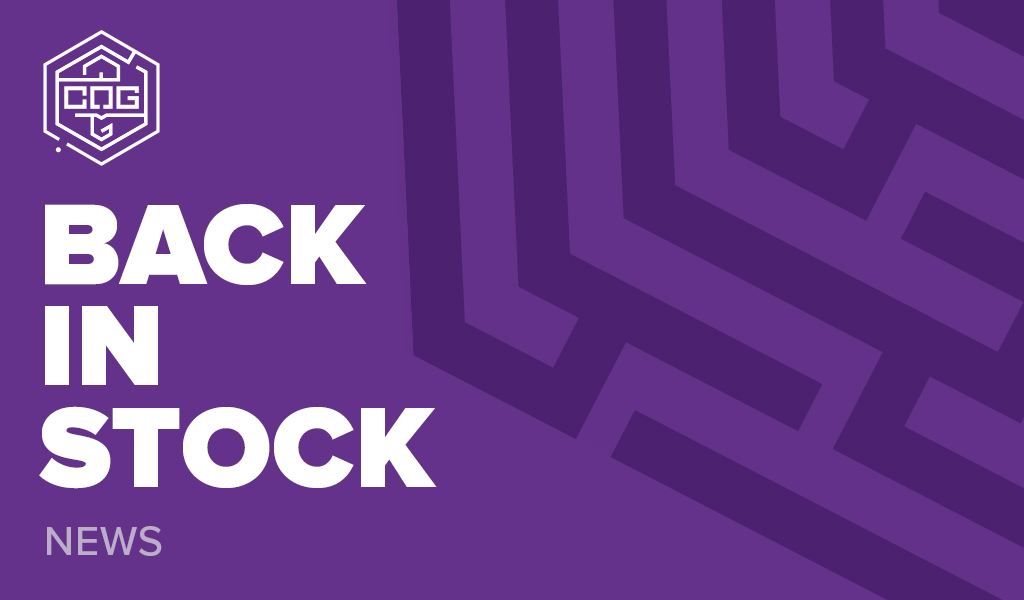 I would like to start this months update with a special thank you to everyone who filled in the demographic survey last month. It was incredibly helpful to read all your feedback and I have shared some of the results here – Thank you.
The City of Kings restock
Perhaps the most common request I received in 2022 was for a restock of The City of Kings, its expansions and various accessories.
To help make sure I print the right numbers of each item I have added a new "back in stock" feature to the webstores.
If you are interested in a particular item, please visit the store and request a back in stock notification for anything you'd like to receive.
Product availability update
I am pleased to confirm the following items are now back in stock in the US and Canadian store:
They are also still available in the UK, EU, and worldwide store.
Website updates
Throughout January I was working on updates for The City of Games website and online stores. While there is still more work to do, I am pleased with the progress so far and wanted to mention a new feature.
Most pages of the website now allow for comments so you can directly ask questions in the FAQ sections or leave feedback on individual game pages.
As this is a new feature, I would be grateful if you could leave a review on the Vadoran Garden, Explore & Draw, The City of Kings, or The Isle of Cats page so new people discovering the games can see what others think of the game. Thank you to anyone who can spare the time to do this!
Publisher lessons
This month in publisher lessons I discussed the following topics:
An update on Frank
Over the last month I have been enjoying Alchemy of Souls on Netflix a great deal and working on updating my website. While this may sound like work, it's been many years since I coded anything and I thoroughly enjoyed getting back into my editors. Perhaps too much as I spent nearly all my spare time there in January!
Until next time
Over the next month I am going to be working on a number of new projects while managing the print process for Race to the Raft.
I'll also be planning my trip to the US as I am heading to Dice Tower West in early March, perhaps I'll see you there?
Receive monthly updates by email
If you would like to receive monthly updates from The City of Games by email you can join the newsletter here.
Frank West
Frank West is a gamer and designer based in Bristol, UK. He published his first board game, The City of Kings, in 2018 and now works on other games and organising events in the local area. His goal? To design and publish games focusing on immersive themes, fun mechanics and beautiful components. If you have any questions or would just like a chat, feel free to get in touch at any time!