This page will tell you everything you need to know about the 4 different editions of The City of Kings available during our Kickstarter campaign!
---
ADVENTURER EDITION
This contains a full copy of the game with everything you need to play and all the stretch goals.
---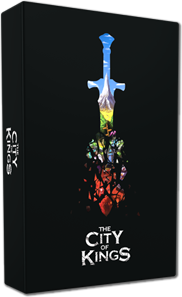 ---
---
PREMIUM EDITION
This contains everything in Adventurer Edition plus:
THE KICKSTARTER ARMOUR SET
This contains 4 additional equipment cards for you to add to the equipment deck. They add a few extra options and some special Kickstarter artwork, but won't add extra gameplay.
---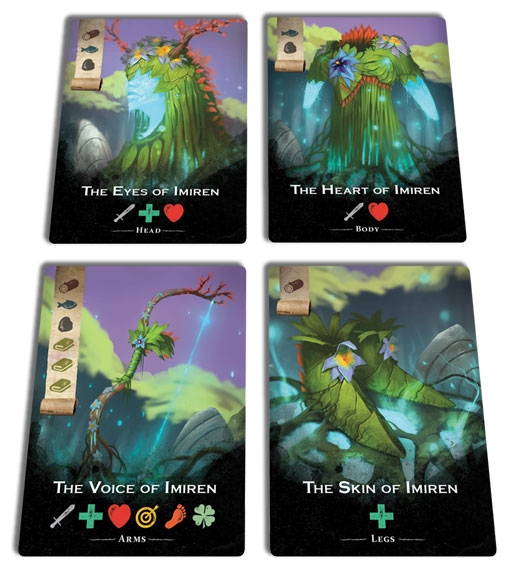 ---
THE KICKSTARTER FACTION PACK
This contains 3 additional creature templates and war banners with special art designed specifically for the Kickstarter campaign. They don't add any extra gameplay, they will just help to keep the game fresh with more factions to choose from!
---
---
4 ANTI-KNOCK CHARACTER SHEET TRAYS
The anti-knock sheets are for players who are worried about accidentally knocking the cubes on their character sheets. They are a transparent plastic sheet that can be placed over your character sheet, with slots for you to put your cubes and discs in.
---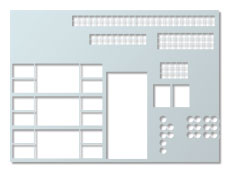 ---
We do not have a final image for these, but they have been created for other games such as Eclipse, Vast and Terraforming Mars and you can see some examples below.
---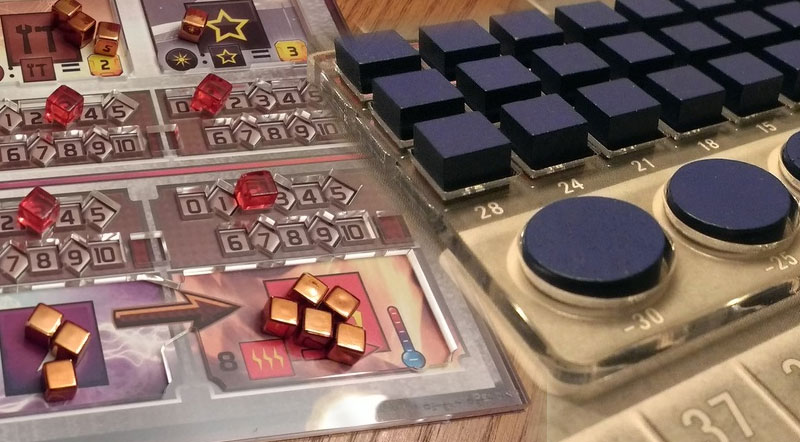 ---
DELUXE EDITION
This contains everything in the Premium Edition plus:
120 WOODEN RESOURCES (PART OF THE DEXTERITY MICRO EXPANSION)
These are designed to replace the cardboard tokens in the Adventurer and Premium editions of the game. There are 5 different wooden resources: Ore, Linen, Fish, Wood and Item Parts.
---
---
9 QUEST CARDS (PART OF THE DEXTERITY MICRO EXPANSION)
The 9 quest cards are additional side quests that can be added to the other 80 side quests in the game. These add even more variety to the types of quests you will encounter by offering small dexterity challenges.
If you are not a fan of dexterity quests you can choose to not add them to the quest deck.
These quests are all quick individual stacking challenges, here is an example:
---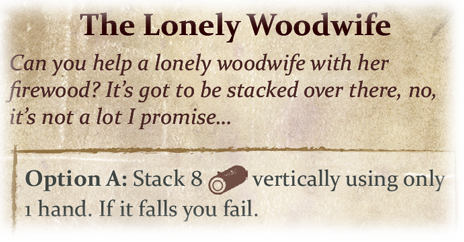 ---
2 QUICK SETUP TRAYS
The quick setup trays are plastic trays (with transparent lids) designed to hold all the different tokens and resources in the game.
You will simply be able to take them out of the box and put them straight on the table, removing the need for bagging these components. They have been designed to make the game easier to store and to reduce setup and take down time.
---
---
We do not have a final image for these, but they will be similar to the trays used for A Feast for Odin.
---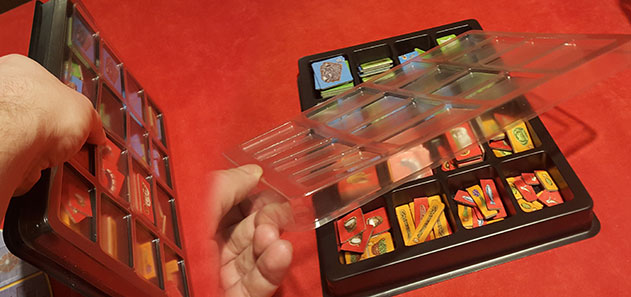 ---
---
COLLECTOR EDITION
This contains everything in the Deluxe Edition plus:
100 PAGE HARDCOVER ART BOOK
The book will be roughly A4 and contains all of the art from within The City of Kings game without the graphical overlays. There will be writing explaining the processes we went through designing the characters and other parts of the world along with concept art.
---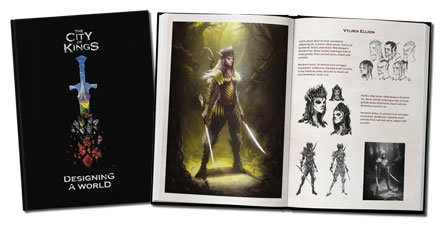 ---
---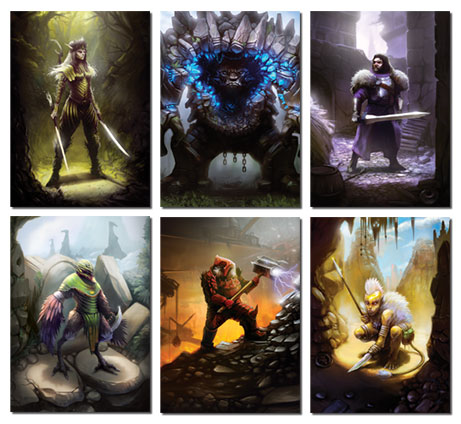 ---
Frank West
Frank West is a gamer and designer based in Bristol, UK. He published his first board game, The City of Kings, in 2018 and now works on other games and organising events in the local area. His goal? To design and publish games focusing on immersive themes, fun mechanics and beautiful components. If you have any questions or would just like a chat, feel free to get in touch at any time!