You can now play The Isle of Cats on Tabletopia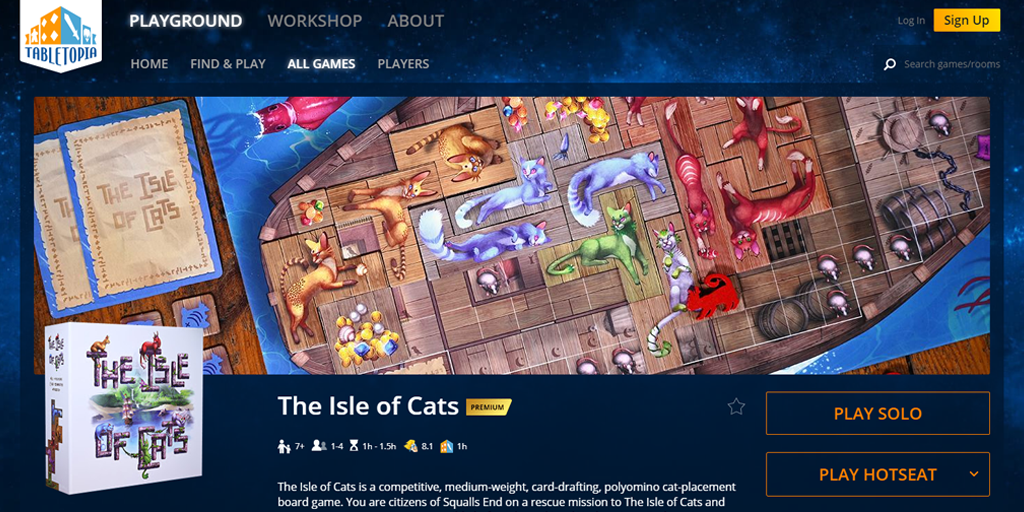 Over the past few months a lot of people have been asking for digital versions of The Isle of Cats so they can play the game online with their friends.
Today I am pleased to announce The Isle of Cats is now available to play on Tabletopia, including the full solo, family, and standard modes up to 4-player.
You can play The Isle of Cats here.
I hope you all enjoy this new way of playing The Isle of Cats with your friends!
Frank West
Frank West is a gamer and designer based in Bristol, UK. He published his first board game, The City of Kings, in 2018 and now works on other games and organising events in the local area. His goal? To design and publish games focusing on immersive themes, fun mechanics and beautiful components. If you have any questions or would just like a chat, feel free to get in touch at any time!