Over the past few months Sara and I have been discussing what it will take to produce the amazing game we want The City of Kings to be. It has been a long, hard process but we've finally agreed to take on a small office and to grow the team.
---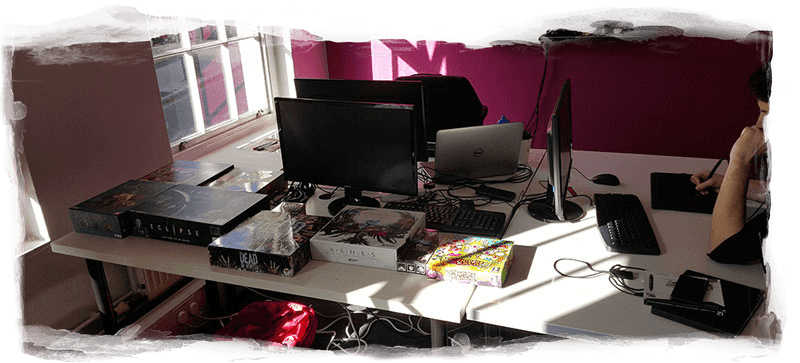 ---
It gives me great pleasure to announce Miguel has joined the team full time so we'll be seeing a lot more of his amazing artwork very soon!
Today marks the first day of the next stage of our adventure, we're still unpacking things in the office but I'm super excited to see where we end up in the coming months.
Frank West
Frank West is a gamer and designer based in Bristol, UK. He published his first board game, The City of Kings, in 2018 and now works on other games and organising events in the local area. His goal? To design and publish games focusing on immersive themes, fun mechanics and beautiful components. If you have any questions or would just like a chat, feel free to get in touch at any time!