The Isle of Cats Remote Edition releases today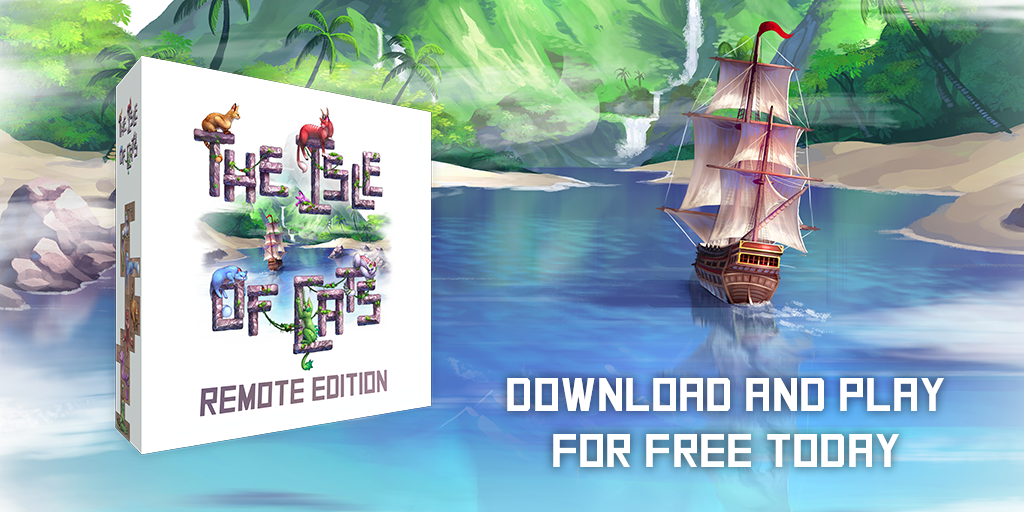 Today marks the official release of The Isle of Cats Remote Edition which you can now download and play for free, assuming you know someone who owns a copy of The Isle of Cats.
The Isle of Cats Remote Edition provides a way of playing the game with friends and family who are not physically located within the same room as you. It can be played via webcam, or photo and offers streamers a way of playing with their viewers.
You can find the rulebook, player sheet and full details here.
Frank West
Frank West is a gamer and designer based in Bristol, UK. He published his first board game, The City of Kings, in 2018 and now works on other games and organising events in the local area. His goal? To design and publish games focusing on immersive themes, fun mechanics and beautiful components. If you have any questions or would just like a chat, feel free to get in touch at any time!