Inside the Explore & Draw Boat Pack box
Yesterday, I announced the Explore & Draw Boat Pack, and today I'd like to talk a little more about what's in the box.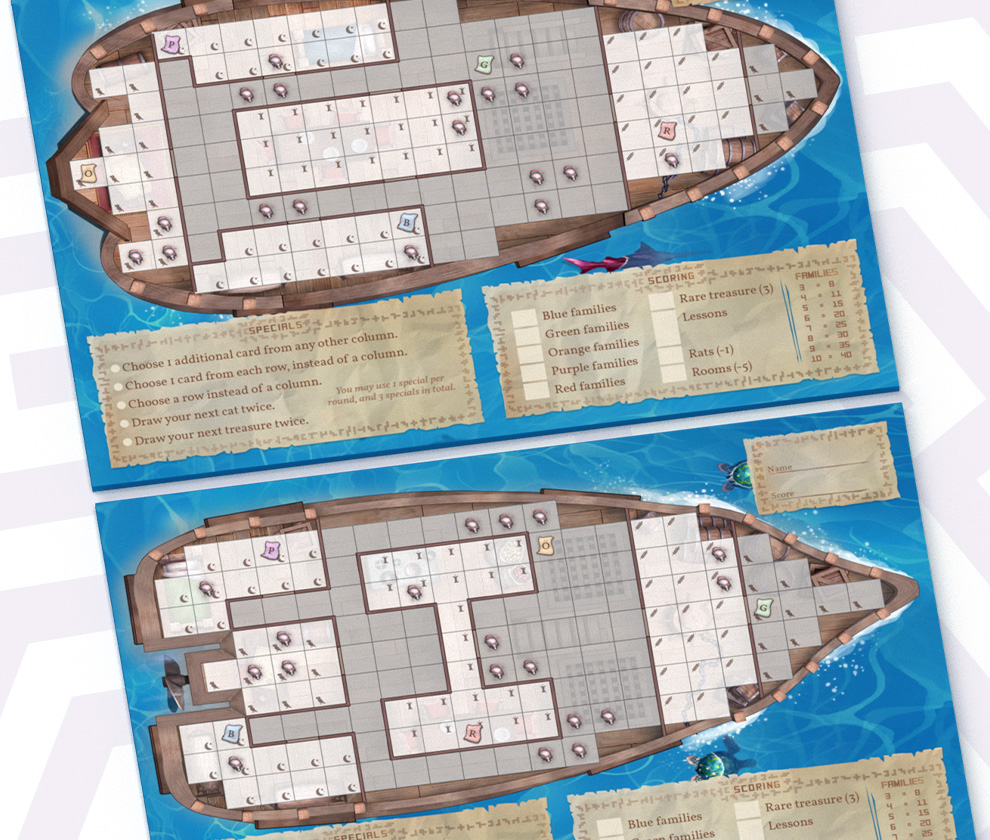 The Boat Pack contains 6 new boat sheets, each of which will require you to re-evaluate your options, come up with new strategies, and find new ways to fit cats and treasures onto your boat.
If you are familiar with The Isle of Cats Boat Pack, these boats have the same layouts.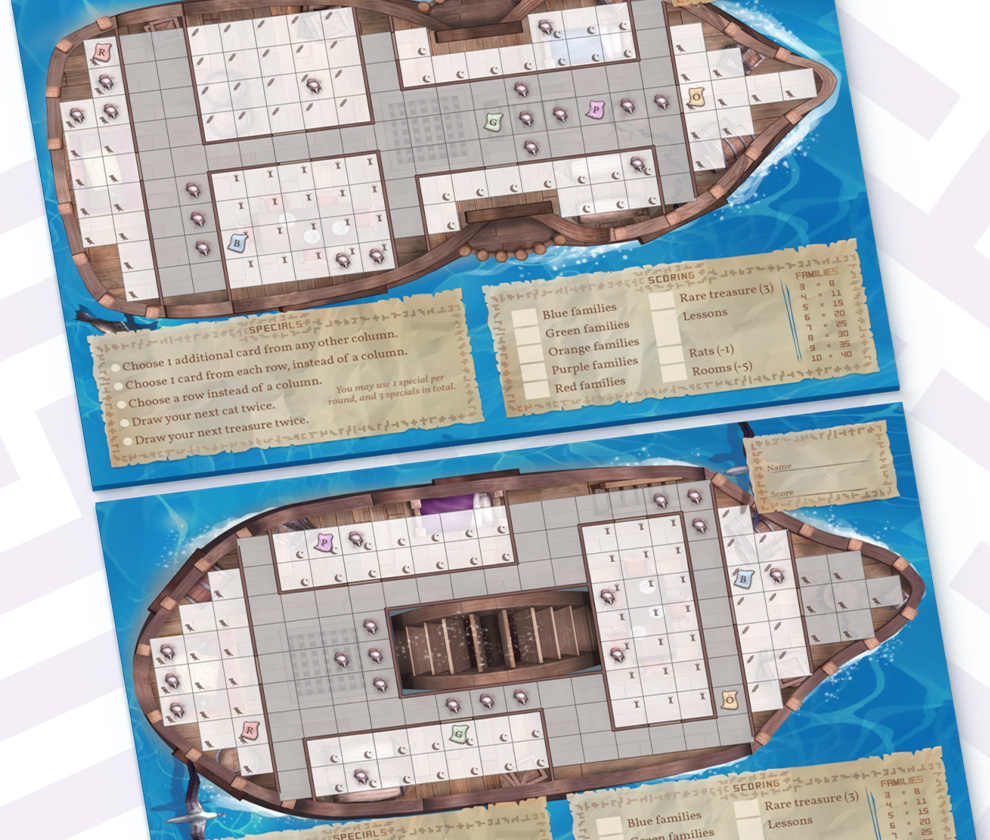 My favorite part of these new boats is how they change everything you thought you knew. Suddenly, the cat that always fits in the top-left corner perfectly is no longer going to be the right shape.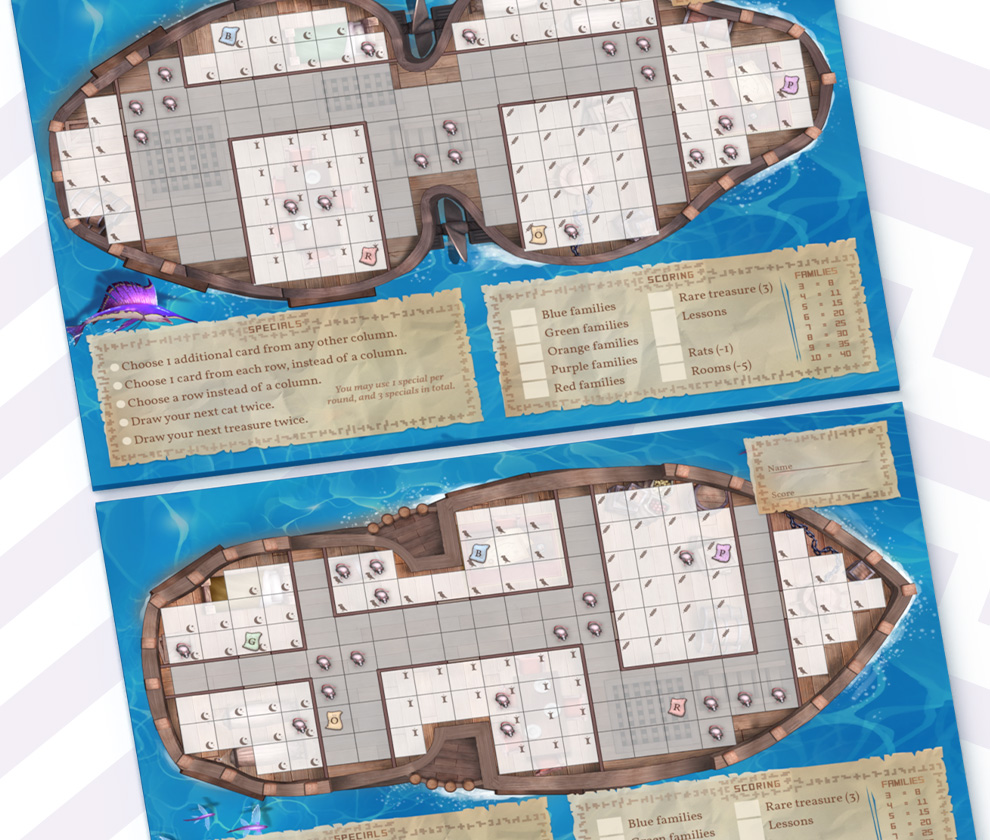 In addition to the new boats, the Boat Pack also includes 6 additional lesson sheets. These are identical to the existing lesson sheets, and along with the new boat sheets, they allow you to play Explore & Draw with up to 12 players. There are also 2 more sets of pens in the box to better support the additional players.
The Explore & Draw Boat Pack will be launching as part of The City of Games festival on November 21st, and you can sign up for a launch notification here.
Frank West
Frank West is a gamer and designer based in Bristol, UK. He published his first board game, The City of Kings, in 2018 and now works on other games and organising events in the local area. His goal? To design and publish games focusing on immersive themes, fun mechanics and beautiful components. If you have any questions or would just like a chat, feel free to get in touch at any time!