The Valve approach to pre-orders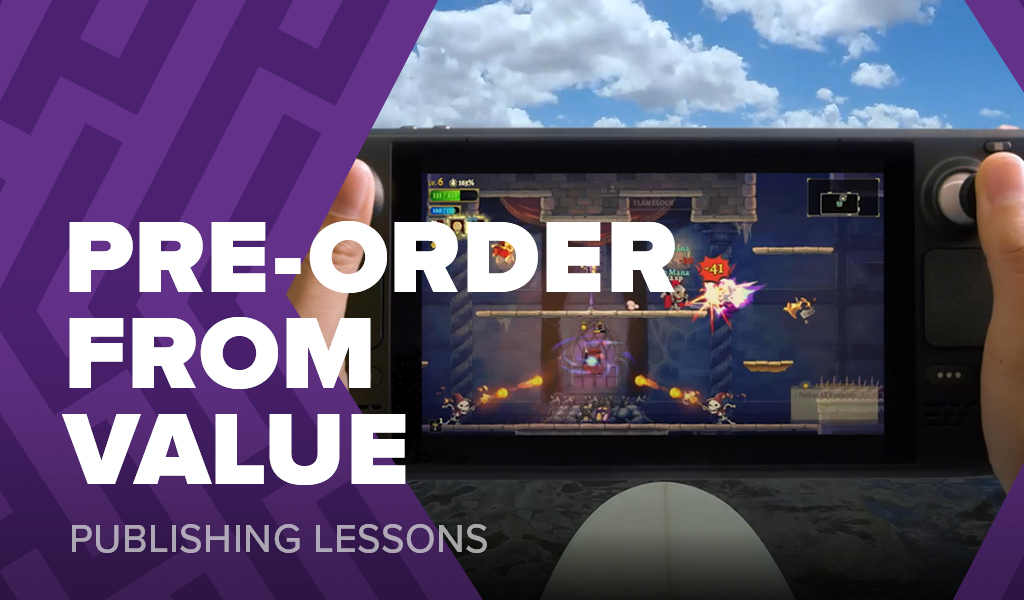 Last week Stonemaier Games released their brand-new Nesting Box for Wingspan, a large luxury organiser and storage solution similar to the 2-minute box for The Isle of Cats.
The box proved to be far more popular than expected and sold out in the US within approximately 6.5 hours and continued to sell out in other regions in the hours to follow. This is both a fantastic thing, as the product sold so quickly, but also frustrating for both Stonemaier Games and their customers, given how long it can take to print further copies.
I remember when The Isle of cats released in retail back in 2020 it was nearly impossible to keep in stock. The first 4 prints, which each were much larger than the previous prints, never lasted more than a week. In fact, despite 4 prints arriving with my US distributor in the first 12-months, the game was in stock for less than 4-weeks of the first year.
Finding a solution
Crowdfunding is one option for measuring demand early and getting numbers in place prior to starting a first print for a game. It isn't perfect as I showed with my own struggle to get the retail numbers right for The Isle of Cats, but it certainly gave me a starting place.
But what if you don't want to run a Kickstarter? Afterall, not every game is suited for crowdfunding and not every creator wants to use it.
Pre-order
You could setup a pre-order system and allow people to purchase the game before you start the first print run. However, this comes with all the problems that crowdfunding has.
You're having to share all the details about the game early so that your customers can make an informed decision.
You need to get review copies out to people up to a year before you're looking to release the game.
You're asking people to wait a long period of time from paying for the game to receiving it.
In reality, a pre-order is just a localised crowdfunding project without a funding goal that is hosted on a different platform without the benefits crowdfunding brings.
Launch signup
To avoid the 3 issues listed above with pre-orders, we can simply release a small amount of information about a product and ask people who are interested to signup for an announcement email.
For many people a name and short description is enough to know whether they might be interested. Let's take the following 4 examples:
This is a cooperative game for 2-players
This is a party game for 5-10 players
This is a worker placement game for 1-4 players
This is a tile laying game for 2 – 6 players
After reading just a few words you've likely already made some decisions about which might be for you, and with a few extra sentences that decision becomes even easier.
The problem here is commitment is easy and typically these types of signups have a very low conversion rate. On a Kickstarter, approximately 20%-30% of project followers will actually back the project and with newsletters it can be significantly less.
You run the risk of having to make a guess on the numbers and it can go wrong.
The middle ground
Recently I wanted to purchase the highly anticipated Steam Deck from Valve, a handheld console priced at $300 – $700. I expect Valve knew it would be popular but had no way of knowing exactly how popular, and just like with board games, it is a physical product that takes months to produce and ship.
The last number I saw indicated they had shipped over 1 million units in the first 9 months.
They used a hybrid approach of pre-order and launch signup where they asked people to commit to a purchase and took a $5 payment. This put you into a shipping wave which was clearly shown on the website.
The first X people were told they would receive their Steam Deck in February, and then as more people joined the month changed to March, April and so on. I enjoyed the fact that at any point I could commit to buying one and seeing when I would get it, but also that I could see the month increasing as more people committed.
When your wave was ready to ship, you received an email asking you to make the final payment for your order and giving you 5 days to do so. If you failed to complete the order, you got a refund and the next person in the queue got their chance.
I think this is an interesting approach as by paying $5 you are showing a higher level of commitment than filling in a form, but not having to commit large sums of money to something you won't get for a long period of time.
I wonder if this approach or something like it could be used for a board game. Perhaps where 12-months prior to release you can reveal a short summary and let people choose to commit a low sum of money (you wouldn't need to reveal the MSRP if it isn't set yet), or, they can choose to wait for more details and commit at a later date, but perhaps receive it a little later.
I worry that it does still play into FOMO (the fear of missing out) more than I would like, but perhaps that is unavoidable with a physical product that must be printed in fixed quantities months before release?
Frank West
Frank West is a gamer and designer based in Bristol, UK. He published his first board game, The City of Kings, in 2018 and now works on other games and organising events in the local area. His goal? To design and publish games focusing on immersive themes, fun mechanics and beautiful components. If you have any questions or would just like a chat, feel free to get in touch at any time!