The snow is falling and the penguins are sliding whilst poor old Earthshaker is wondering who built the snowman?
---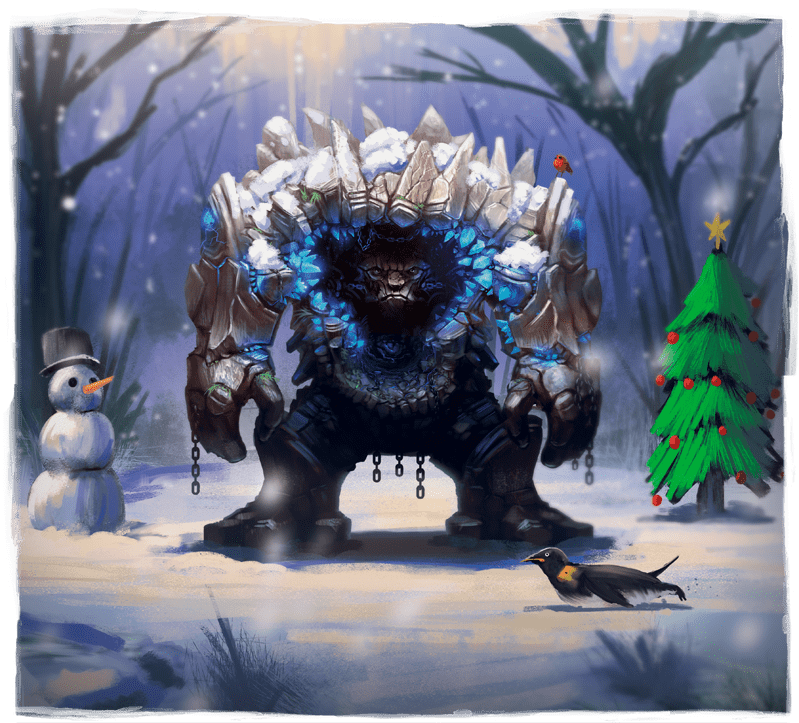 ---
We hope you get to play many games with your friends and family over the next few days and we wish you a Merry Christmas.
LOOKING FOR SOMETHING TO READ?
If you need something to read over Christmas then we highly recommend the latest version of our Rulebook!
FED UP OF CHRISTMAS SONGS?
If you have had enough of the Christmas music then why not listen to some of the podcasts Frank has been recording over the last year?
If you're interested in the publishing side of board games or just want to know about some of the decisions we've been making, then we recommend the pubcast we record with Chris Renshall from TGiK Games.
Frank West
Frank West is a gamer and designer based in Bristol, UK. He published his first board game, The City of Kings, in 2018 and now works on other games and organising events in the local area. His goal? To design and publish games focusing on immersive themes, fun mechanics and beautiful components. If you have any questions or would just like a chat, feel free to get in touch at any time!