Building connections at conventions without exhibiting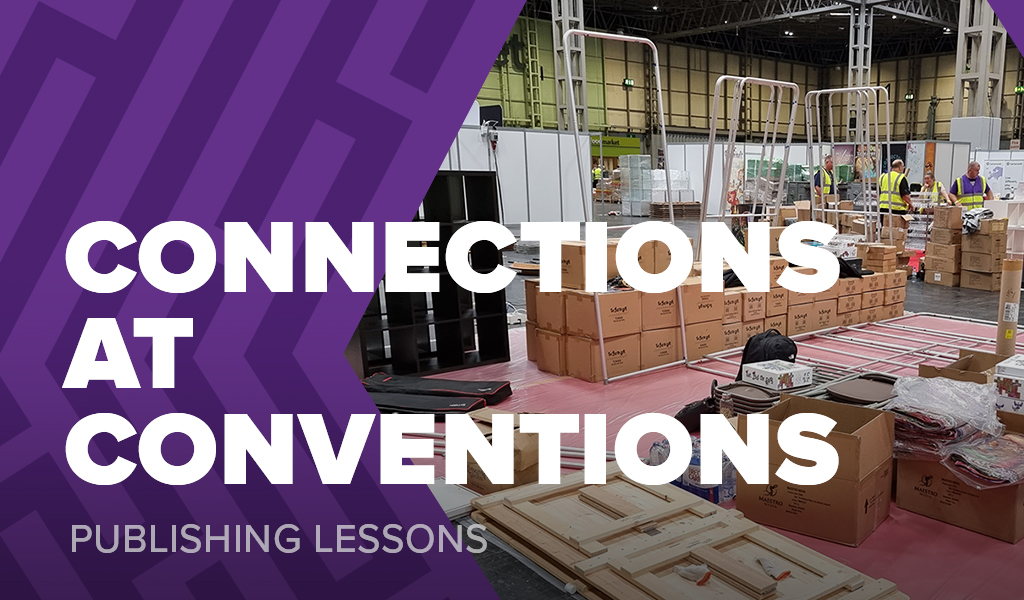 I have just returned from the UK Games Expo and wanted to share a few tips and tricks I have learned over the years to make the most of the show, even when not exhibiting.
The hub
Every convention has a hub; these are unofficial places that many industry folks go to in the evenings to relax, chat with people, and do business. The locations of these places aren't always easy to discover, but often it is easy enough to work out. Typically, these will be the closest nice hotel bar, such as the Hilton at the UKGE.
When you discover the hub, you shouldn't interrupt meetings, but you can find organic ways to chat with people around the bar.
Gaming halls
In the evenings, I like to wander the gaming halls and see what games people are playing. It's a great opportunity to see what has been popular at the show. I also look out for people playing my own games and keep an eye out for people reading rulebooks.
At most shows, I'll discover at least a few groups who are learning one of my games from the rulebook, and I will politely ask if they'd like me to teach them the game. I never tell them who I am unless they ask, but I find it a great way to give someone a great first experience of the game and you never know what may come from that experience.
Food
It's very tempting to go to restaurants and have a good meal in the evening after working or walking the show all day, but I rarely do unless I have a meeting. Instead, I look for areas where people can grab faster food, such as the food vans you'll find at Gen Con and UKGE or the markets at Origins and Pax Unplugged, and head there.
In the hours after a show closes, it's a great place to meet people in a social setting and much better than 'hiding away' at a table in a restaurant.
Build day
As a bonus tip, if you really want to make the most of the show, then arrive a day early and offer to help a publisher build their booth (reach out before the show). This can be one of the most tiring days for publishers as it is a lot of work moving furniture, carrying boxes, and preparing everything.
Not only does this give you the opportunity to interact with that publisher, but it will also provide you with full access to the exhibit hall during the setup day. This is a great opportunity to chat with people at their booths while there are no customers around, and while you should be conscious of their time, it's a much better opportunity than approaching during show hours.
I typically speak with more people on build day than any other.
Frank West
Frank West is a gamer and designer based in Bristol, UK. He published his first board game, The City of Kings, in 2018 and now works on other games and organising events in the local area. His goal? To design and publish games focusing on immersive themes, fun mechanics and beautiful components. If you have any questions or would just like a chat, feel free to get in touch at any time!