Ancient Allies: Rapuil & Neoba
In a forgotten passageway deep in the City of Kings, a sound can be heard.
Thud! "I told you it was this way," bicker the siblings as they step out—the first Tinkers to reach the City of Kings!
But their arrival has not gone unnoticed.
"What invasion is this?" grates a voice almost as old as the world itself. "Who disturbs my rest?" It is one of the dolemite Risen, drawn to this tunnel because they and the city are almost one thing, now. The Risen might be weary, but even they remember the little folk known as Tinkers. "So, you have come to join the fight at last? You will have to be presented to the council."
---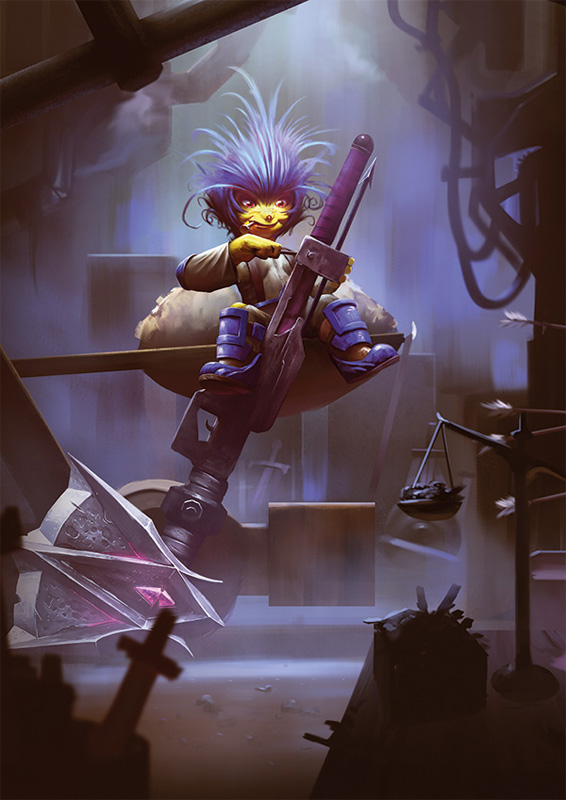 ---
Ancient Allies introduces a selection of expansions to The City of Kings universe allowing you to pick and choose the new content you would like to add to your world.
Today I would like to talk about the second of those expansions:
THE RAPUIL AND NEOBA CHARACTER PACK
NEW CHARACTERS
Rapuil Olembe and Neoba Olembe arrive at The City of Kings and join our heroes as playable characters.
Rapuil and Neoba both feature advanced skills and are designed for experienced players who are looking for unique ways to play the game. In addition to the normal 12 skills, both characters have a special skill that unlocks as soon as you receive your first stat disc.
NEW STORIES
The pack also comes with 3 new stories which can be played alongside the existing 7, meaning you can play them alongside of after the core story line.
Each of these stories starts you with several skill discs, allowing you to craft a unique role for your character before the story begins, and they feature larger maps, new challenges, and easier to access linen!
CONTENTS
The pack contains:
2 New character sheets and matching standees.
22 story cards, containing 3 stories.
New creature abilities.
New bosses.
1 Chelon token – Which would be Rapuils best friend.
Ancient Allies: Rapuil & Neoba is available from our shop now.
Frank West
Frank West is a gamer and designer based in Bristol, UK. He published his first board game, The City of Kings, in 2018 and now works on other games and organising events in the local area. His goal? To design and publish games focusing on immersive themes, fun mechanics and beautiful components. If you have any questions or would just like a chat, feel free to get in touch at any time!