Creating a better online store – The journey begins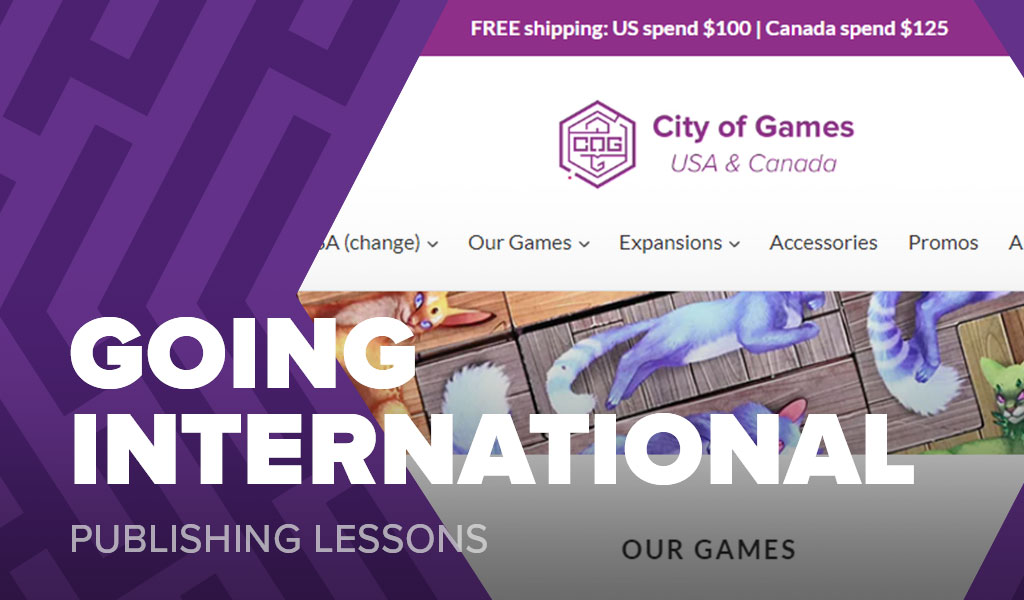 It has been over 4 years since I launched my online store and since I first set it up, I've not done too much with it. I've added new products and changed the menus, but outside of that it has continued to be a very basic experience.
The goal of my store has always been "a place to get things that you can't find at your local retailer", this may be for one of a few reasons:
You live in a country where my games are hard to find in distribution.
You want a Kickstarter item that isn't available in retail.
Your local store is out of stock.
I focussed almost entirely on growing my retail reach and keeping distributors in stock and viewed my own store as the backup for those with no other option.
A new approach
I have recently come to the conclusion that this is the wrong approach as despite my no-thills solution, I get a large number of visitors each day. Moving forward, I'm going to maintain my distribution and retail channels, but also focus on providing a better experience for those who discover me through my online store.
Afterall, if someone has come to me directly rather than gone to a store, I don't want to put them off because I didn't expect them to turn up.
The first step to this new approach happened yesterday when I launched my new USA & Canada store.
This store prices everything in USD and offers better shipping rates than my international store, there is also free shipping if you meet a threshold. It works off the stock from my US warehouse, rather than requiring me to combine all my warehouses into 1 store and risk having to ship something from across the ocean (which I have done plenty of times at my own expense).
It took me 4 hours to setup the new store and I wish I had done it sooner, with 53.96% of my visitors coming from the USA and Canada I'm sure it will make a huge difference.
In fact, it's only been live for 24-hours but yesterday saw my highest visitor-to-purchase conversion rate in over a year. Maybe a coincidence, but all those extra sales came from the US – I look forward to seeing just how much impact having a local currency store will have in the weeks to come.
Next steps
I am also working on a completely new shop experience where I'll be redesigning the entire store and introducing better discovery systems with a cleaner interface. Hopefully this will go live by the end of this year or in early 2023.
Not only do I want to offer sales in local currencies but I want to assist people in making decisions, providing the best experience possible for people discovering my games through my online store. For example, providing a "which expansion should I get" feature for the Isle of Cats, and "if you like this, you might also like that" option for my games.
If things go well, I'll look to expand my regional shops next year to have an EU store and perhaps others. I would like to have both Australian/New Zealand and Canadian specific stores as well but that will require a little more growth.
I'm also aware that for each store I set up, I'm adding more work to my to-do lists when I launch new products or want to make changes. I don't think that it too much of a problem but this will need to be a gradual experiment and I look forward to sharing my progress in the months to come.
Do you have a favourite online store, or specific feature you like to see when shopping on the internet?
Frank West
Frank West is a gamer and designer based in Bristol, UK. He published his first board game, The City of Kings, in 2018 and now works on other games and organising events in the local area. His goal? To design and publish games focusing on immersive themes, fun mechanics and beautiful components. If you have any questions or would just like a chat, feel free to get in touch at any time!